Four companies came together under one international brand. We're 600 employees working towards making digital life easy. It's a rewarding challenge to set up our common culture for success.
As the HR Development Specialist, you will:

Act as the project manager for assigned Foxway Group HR projects (HR system, intranet etc.) and work to complete those projects on time, to specifications, and to closure with accuracy and efficiency;
Define project success criteria and communicate throughout project lifecycle;
Build and maintain stakeholder relationships across the company;
Create and manage project plans, facilitate meetings, develop and deliver progress reports, proposals, requirements documentation and presentations;
Support the development of Foxway Group overall HR processes and procedures;
Analyze the HR ways of working and suggest appropriate digital and automatized solutions.
Going forward there will be development opportunities in different HR areas as the organization is growing.
What do we expect from you

You have an academic education in HR and have worked for at least three years with similar tasks. You have good knowledge of HR processes and data-driven HR. You are experienced in working with different nationalities and enjoy meeting new people to create common grounds. You are analytical, structured and have very good knowledge of various HR systems and Excel. You are used to work in English in speech and writing in an international context. You are used to work with different levels of organization and run the projects through the organization. Willingness to travel is needed.
Join our waymakers and..
You will get the opportunity to apply your knowledge and skills and work with fun and professional people. We have excellent conditions for professional and personal development. We have youthful and friendly people who all share one mission – saving the planet by reducing electronic waste through circular economy. We offer free lunches and fruits, sporting and health benefits, and team events. Ping us, so we can tell you more!
We'd like to see your application by 11.04.2021
Location: Tartu, Estonia
Job type: full time
Ask your future colleague about the job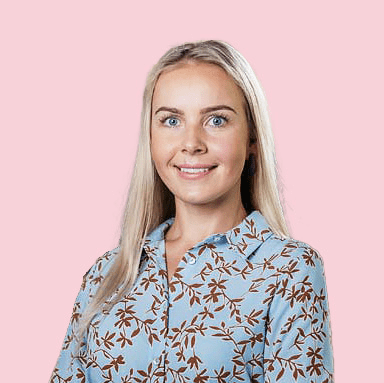 Annika Ploom
HR Manager
+372 53 736 495
annika.ploom@foxway.com
Or, know someone who would be a perfect fit? Let them know!